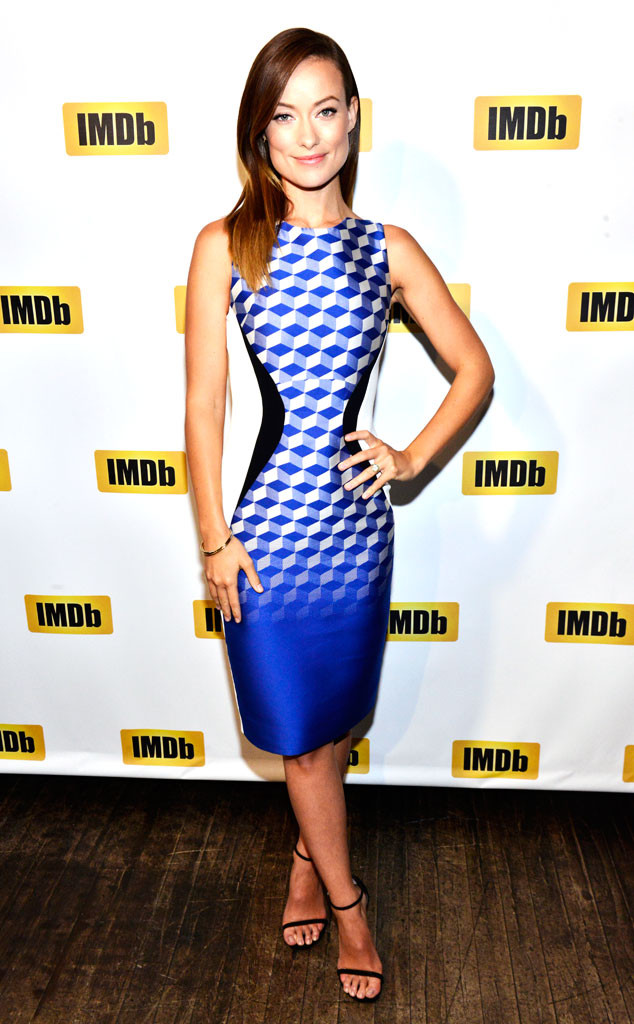 Jerod Harris/Getty Images for IMDB
We're getting very, very sleepy staring at Olivia Wilde's dress...
Something about the A-listers a-typical print is creating blurred lines in our eyes! We think it's a combination of the geometric shapes, blue and white shading, and that inside hour-glass design. Did Antonio Berardi set out to wow crowds by making them forget everything they saw before and after this look? If so, mission accomplished! We're way too dizzy to think!