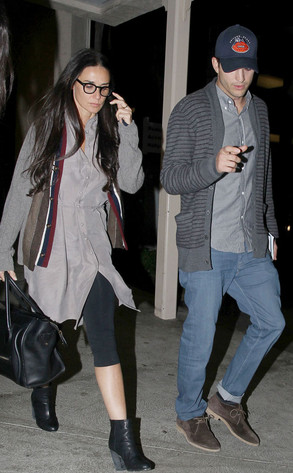 PacificCoastNews.com
Ashton Kutcher and Demi Moore didn't have kids together, but they still have a baby to attend to.
Add the not-yet-officially-divorced duo to the list of celebrity exes who are keeping things civil in the wake of a breakup, because a source exclusively tells E! News that these two remain "amicable."
Enough so that they both attended a tech conference—where, we're told, that Demi was scheduled to give a presentation—that likely was related to their foundation, THORN: Digitial Defenders of Children.
Ashton tweeted yesterday, "Thank you to everyone one on the @thorn tech task force. Your dedication and pursuit of a better world will echo for generations." (THORN, which aims to fight human trafficking around the world, was originally founded in 2009 as the Demi and Ashton Foundation, but they renamed it last November.)