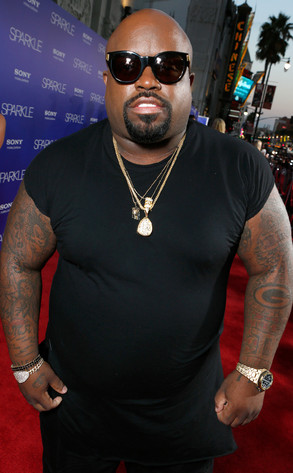 Courtesy of SPE; Inc./ Eric Charbonneau
CeeLo Green's a lady killer all right.
Sitting down Tuesday morning on Howard Stern's SiriusXM radio show, the soul singer and rapper came clean when asked by the shock jock whether he's gotten it on with any of the contestants of The Voice, for which Green returns as a coach later this month.
"I've tried," the Grammy winner confessed to Stern, revealing that he has exchanged numbers here and there.
But CeeLo did candidly dish on one conquest, admitting he once picked up a Voice audience member.
"I caught a wink from somebody," he told the King of All Media, adding that the object of his desire was an African-American woman.