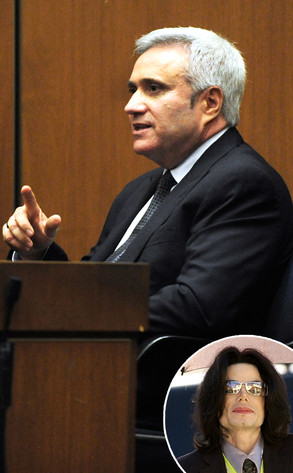 Paul Buck-Pool/Getty Images, AP Photo/Aaron Lambert
Katherine Jackson's bid to hold AEG Live liable for son Michael Jackson's death took another hit today.
A judge has dismissed AEG Live CEO Randy Phillips and executive Paul Gongaware as defendants in the Jackson family matriarch's billion-dollar lawsuit against the company, in which Katherine maintains that the promoter was negligent in hiring Conrad Murray to oversee her son's medical care while preparing for a 50-date concert engagement.
The overall company remains the sole defendant now.
L.A. Superior Court Judge Yvette Palazuelos determined that the plaintiff had not proved its claim that either exec should be held responsible for Jackson's death at 50 from acute propofol intoxication in June 2009.