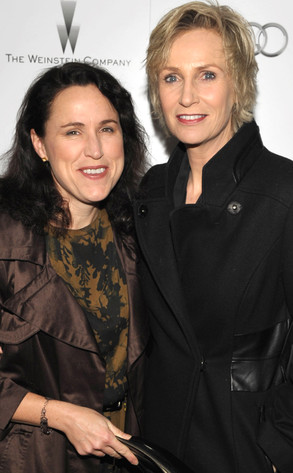 John Shearer/Getty Images for Audi
Coaching the cheer squad at McKinley High is apparently a pretty lucrative gig.
Jane Lynch's soon-to-be ex-wife is requesting $93,809 per month in spousal support from the Glee star, according to court documents obtained by E! News.
Lynch filed for divorce from Lara Embry in July, about a month after they revealed that they had split up after three years of marriage. (After tying the knot in Maine, they registered their union in California as a domestic partnership on July 10, 2010.)
The ladies did not have children together, but Embry, a therapist who had a practice in Florida before relocating to California, has an 11-year-old daughter, Haden.