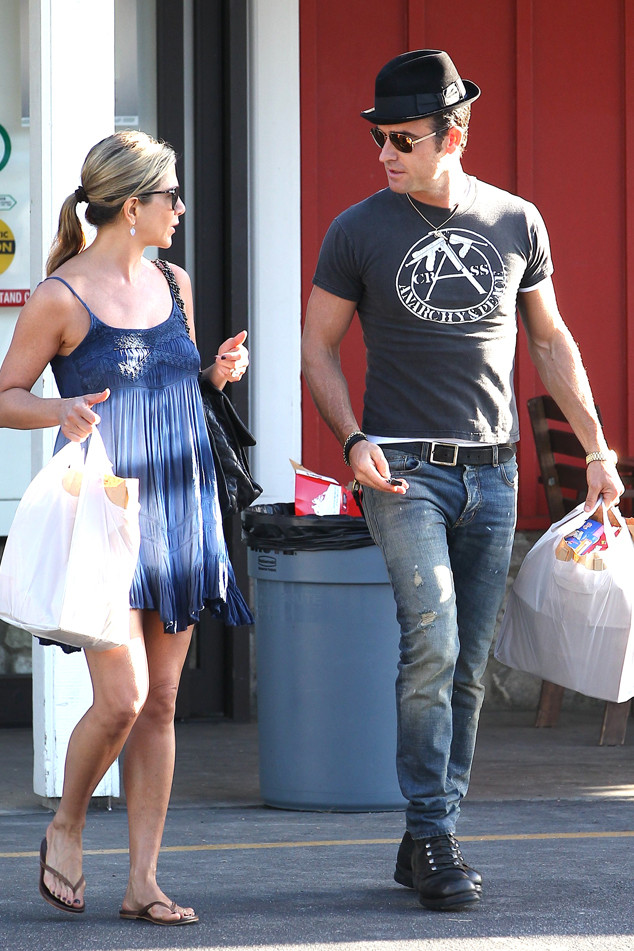 blanco-rol/x17online.com
You know what they say. The couple that food shops together, stays together.
Or something like that.
In any case, Jennifer Aniston and Justin Theroux were spotted by X17 doing just that on Saturday, Sept. 7, as they were seen making their way out of a Bel Air, Calif, grocery store.
So what exactly did the engaged duo decide to purchase?