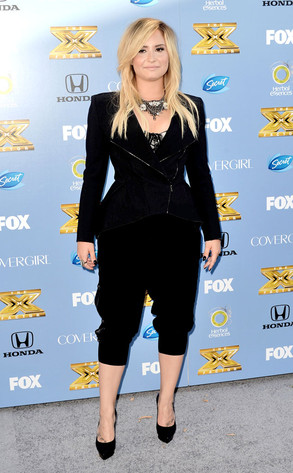 Kevin Winter/Getty Images
Demi Lovato is writing her first book.
The 21-year-old singer announced earlier today that she will be publishing an inspirational guide, entitled Staying Strong.
"I'm so excited to finally let you know what the big news was," the X Factor judge says in a video she posted online. "I will be releasing a book called Staying Strong. One of the things that has helped me in recovery is taking every day one day at a time and I'm a firm believer in starting out the day right with an inspirational quote and sort of a morning meditation. So I've put together 365 of my favorite quotes and a little morning meditation for everybody."