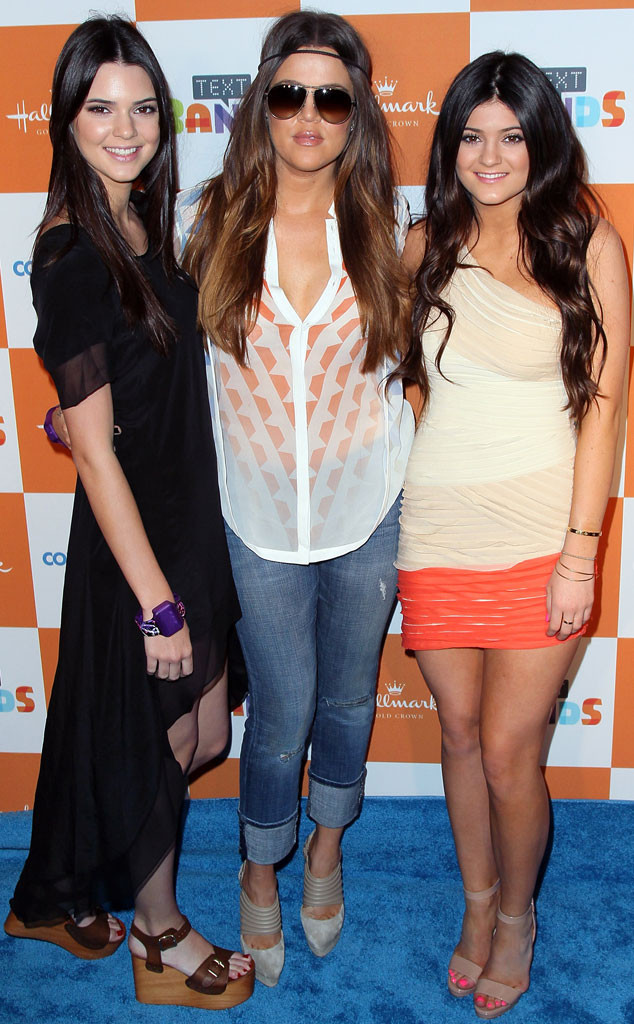 David Livingston/Getty Images
With her marriage to Lamar Odom facing tough times following his DUI arrest, Khloé Kardashian Odom took her mind off her troubles by teaming up with 17-year-old sister, Kendall Jenner, to pull a prank on their 16-year-old sibling, Kylie Jenner.
The duo hacked Kylie's Twitter page on Sunday, Sept. 8, and penned some salacious, if humorous, missives to her 4.6 million Twitter followers.
"My d--- hurts," read the first eyebrow-raising post. "Someone lick my b---- NOW!!!...My t--s are so massive that they get in the way on twitter…Who can relate?"
But Khloé and Kendall weren't done yet. The two also tossed in a reference to their older sis, Kim Kardashian who recently welcomed a baby with Kanye West: "I love wearing Kims breast pump!!! Yummy the smell of sour milk."