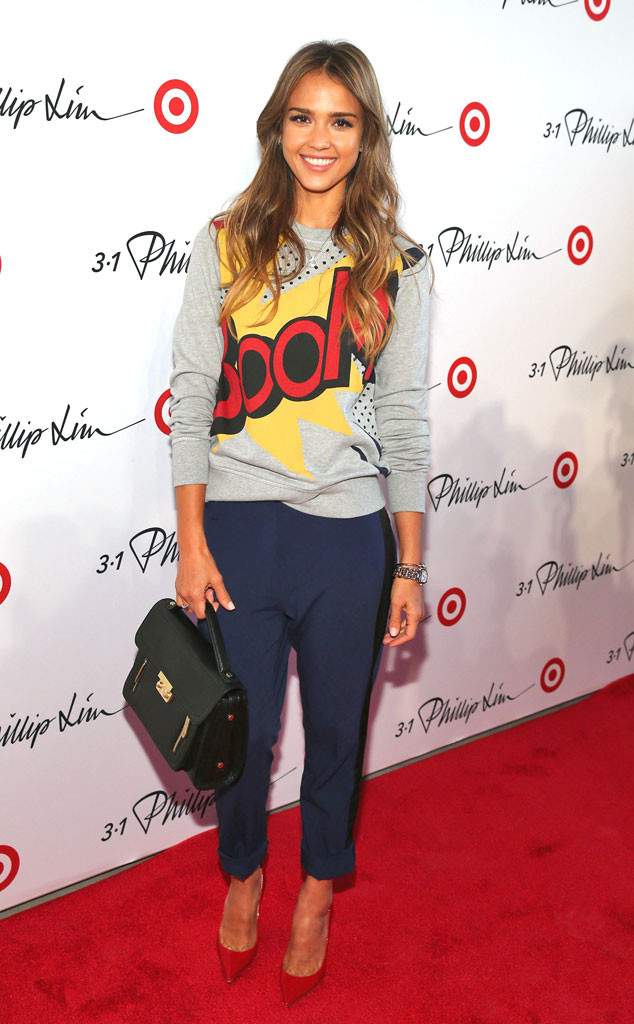 Courtesy: Neilson Barnard/WireImage
We generally support celebs having fun with fashion, but is Jessica Alba having too much of a laugh?
The mother-of-two looks like she's wearing a comfy kids top! Yes, it's by A-list designer Phillip Lim for his upcoming Target collection and they do say red carpets are more casual in New York, but do those facts excuse the pop art attire?