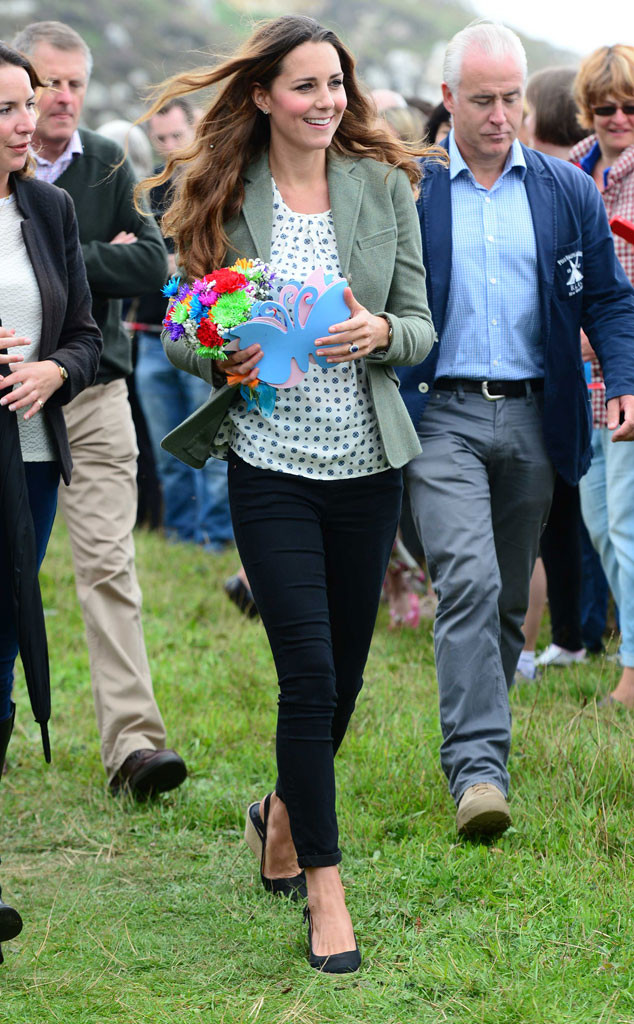 James Whatling / Splash News
Kate Middleton's post-baby routine is finally revealed!
After debuting her fabulous figure at her first event since giving birth to Prince George, everyone wanted to know exactly how she got back to her enviable shape in such a short amount of time.
Vanity Fair has unveiled an excerpt from royal expert Kate Nicholl's biography on the new mother, which details the Duchess of Cambridge's life at her family's home in Bucklebury.
The book explains that Kate's mother, Carole Middleton, helped the new parents adjust to their new role.