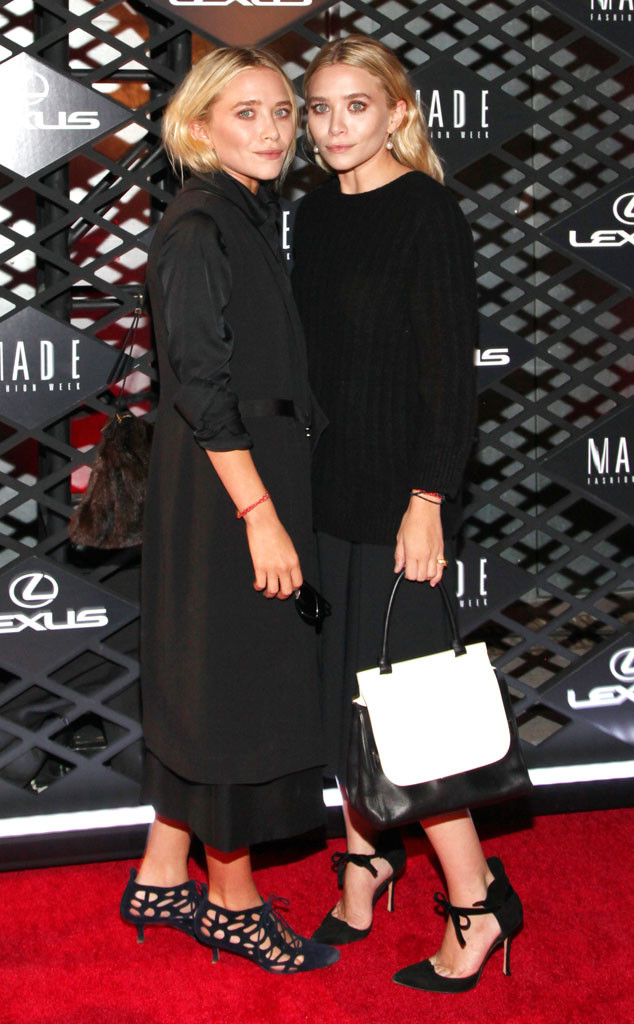 Taylor Hill/Getty Images
We're literally not sure where Mary-Kate Olsen's body ends and Ashley Olsen's body begins on account of these looks! We see two heads and four feet, but everything in the middle is an all-black blur.
We know the actresses-turned-designers love baggy clothing in drag colors, but this is taking things to an extreme. Are they trying to make it impossible to tell them apart? Is there a "power in numbers" strategy against the paps going on? Or did they just get dressed without telling each other and come out looking like...twins?