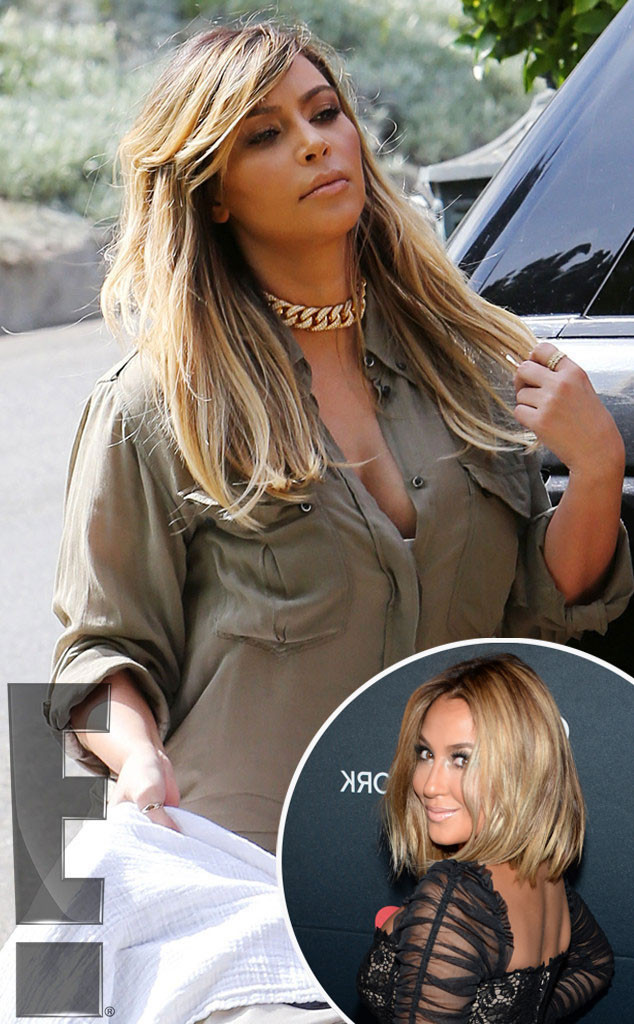 Brooks / Splash News, Getty Images for VEVO
Kim Kardashian's new blond hair has everyone talking—even her little brother's ex-girlfriend!
Adrienne Bailon, who dated Rob Kardashian from 2007 to 2009, absolutely loves North West's mom's sexy, lighter look. "I think blondes have more fun, so I am excited for her," she told E! News exclusively on Thursday, Sept. 5, at VEVO and Style Network's "Styled to Rock" event in New York City. "She has been a blonde once before [very briefly in 2009], and I think it's a great change. Anything that makes a new mom feel hot and sexy is a wonderful thing!"
But Adrienne doesn't just think Kim's a hot mama—she thinks she's going to be an "incredible" one. "I think Kim is going to just be everything North can ask for in a mom," she gushed.