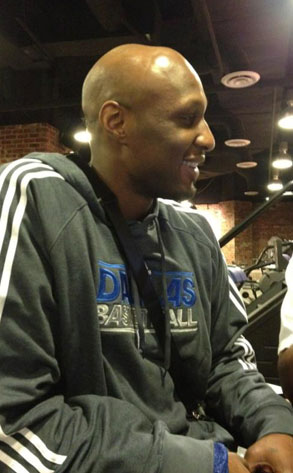 Twitter
A question mark continues to hang over Lamar Odom's future in the NBA—and the L.A. Lakers won't be providing any answers at this time.
John Black, the team's VP of public relations, tells E! News that there is "no truth at all" to rumors that the Lakers are reserving a roster spot for Odom—or any other free agent—for the coming season.
Odom, who won two championship rings and a Sixth Man of the Year Award during his seven-season run with the Lakers, is currently a free agent. He was traded to the Dallas Mavericks in 2011 and then was part of a four-player trade that landed him with the L.A. Clippers, the team he started his career with, for the 2012-13 season.