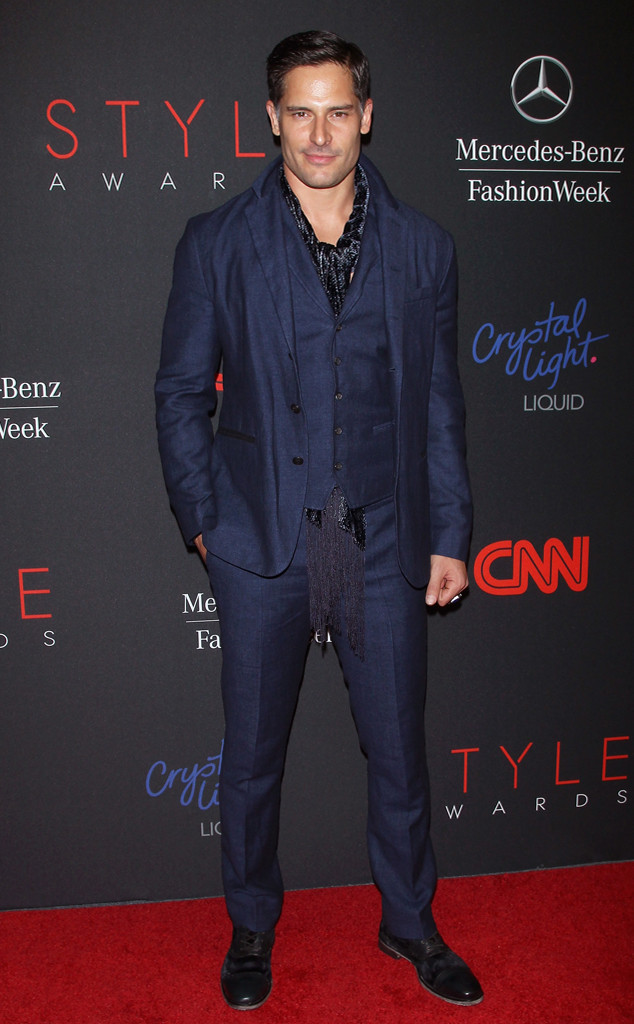 Jim Spellman/WireImage
So that's what Joe Manganiello looks like underneath all that (sexy) facial hair!
The usually bearded True Blood hunk debuted his (obviously still sexy) clean-shaven look on Wednesday, Sept. 4, at the 2013 Style Awards in New York City.
Manganiello, 36, not only wore a hot John Varvatos suit, he actually presented John Varvatos with the Menswear Designer of the Year Award. And while this less-rugged look is still incredibly hot, we have a feeling the facial hair will be back full force for the final season of True Blood. He does, after all, play a werewolf!