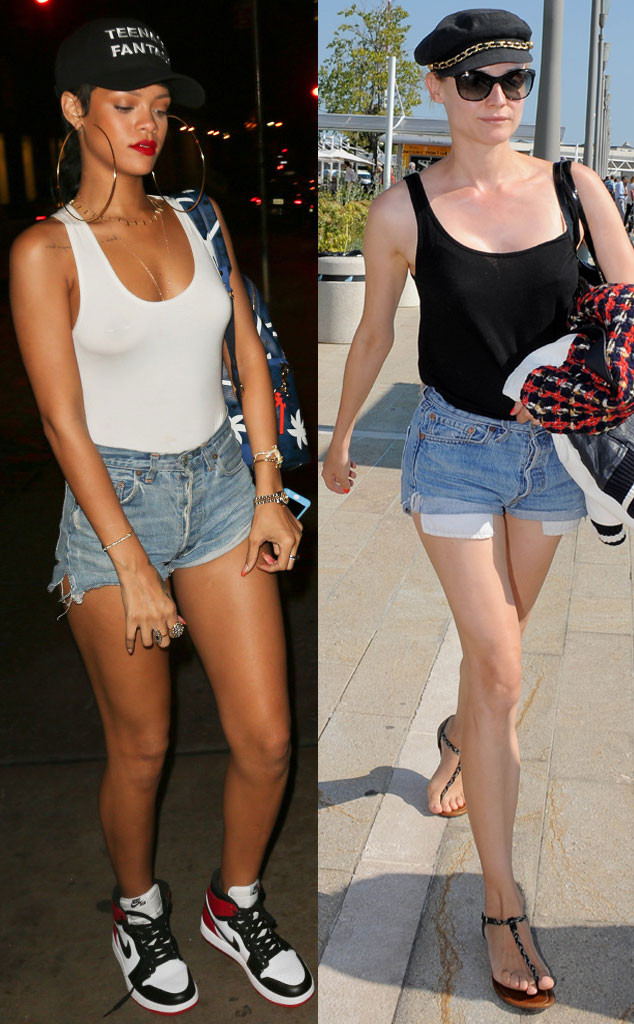 Barbera/Cepeda/INFphoto.com, Gigi Iorio / Splash News
Yes, there are a few differences between Rihanna and Diane Kruger's casual cut-offs look.
The "Stay" singer is in a white tank and black cap on her way to a late dinner in New York. The Host star is sporting a black tank and black driver's cap on her way to a morning water taxi in Venice, Italy. Ri-Ri's in sneaks, and Di is sporting sandals. So no, they're not identical, but they are sort of mirror images of each other!