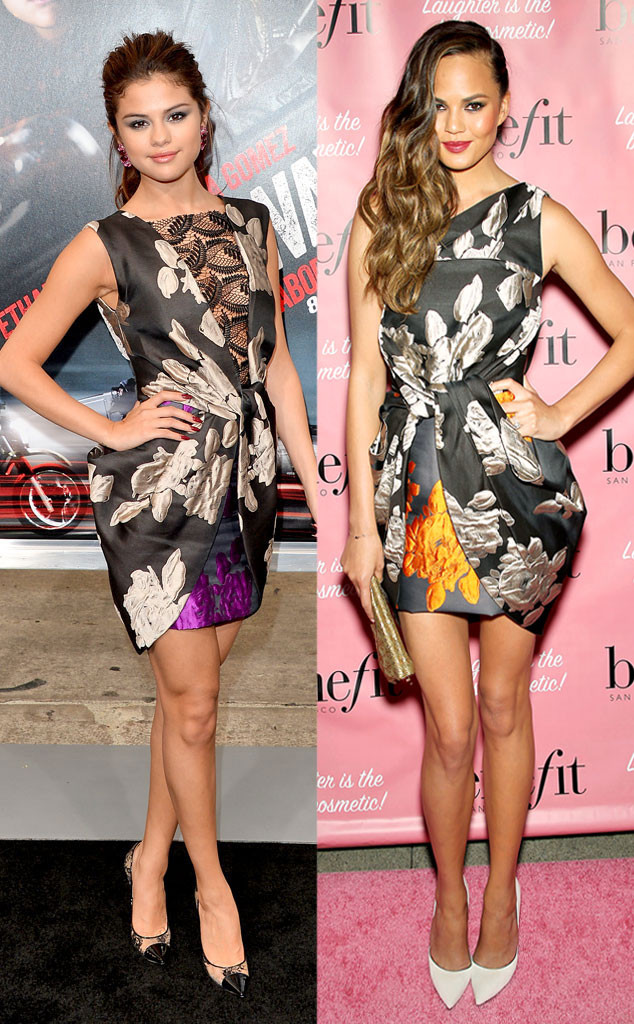 Jason Merritt/Getty Images; startraksphoto
Sometimes it takes us a second, but we recognized this Vera Wang dress on Chrissy Teigen the moment we saw it! Not one week ago we were trying to decide if it worked on Selena Gomez! Looks like we have another chance to give this cocktail frock a yay or a nay.
But once again, we're torn. Something about the rich, silk fabric is gorgeous on both the Getaway star and future Mrs. John Legend, and we really love the way it wraps around to a synch at the waist. But we're still getting hung up on the issue of those mix-and-match fabrics...