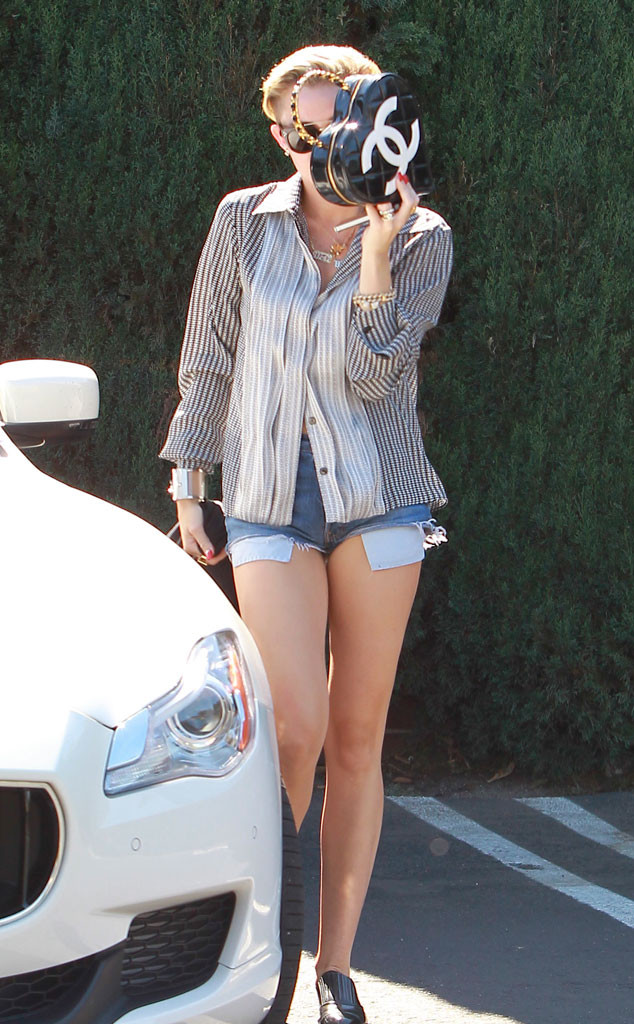 MEKA/INFphoto.com
There are many words to describe Miley Cyrus, but shy isn't usually one of them.
But when the Queen of Twerk stepped out in London on Wednesday, Sept. 4, she certainly didn't seem like the same girl we saw tearing up the stage in nude-colored latex lingerie at the 2013 MTV VMAs.
Wearing flats, cutoff denim shorts, and a loose button-down shirt, the "We Can't Stop" singer hid behind big sunglasses (standard fare) and held her Chanel heart-shape bag up in front of her face. Had her tongue been out, we wouldn't have even be able to see it.