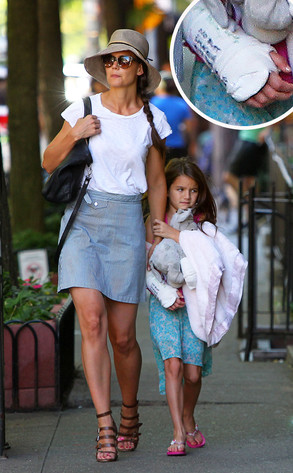 Splash News
Remember when you were a kid and you had a broken brone and your friends signed their get-well wishes on the plaster cast for you to keep as a memento?
Well, Suri Cruise is putting a different spin on that tradition.
After breaking her arm recently, Tom Cruise and Katie Holmes' adorable 7-year-old daughter was spotted out on Wednesday in New York City with her mom rocking a fashionable cast that featured the following funny doodle scribbled prominently in permanent ink and all caps: "No butt smacking with this!"
That must be some hard cast!