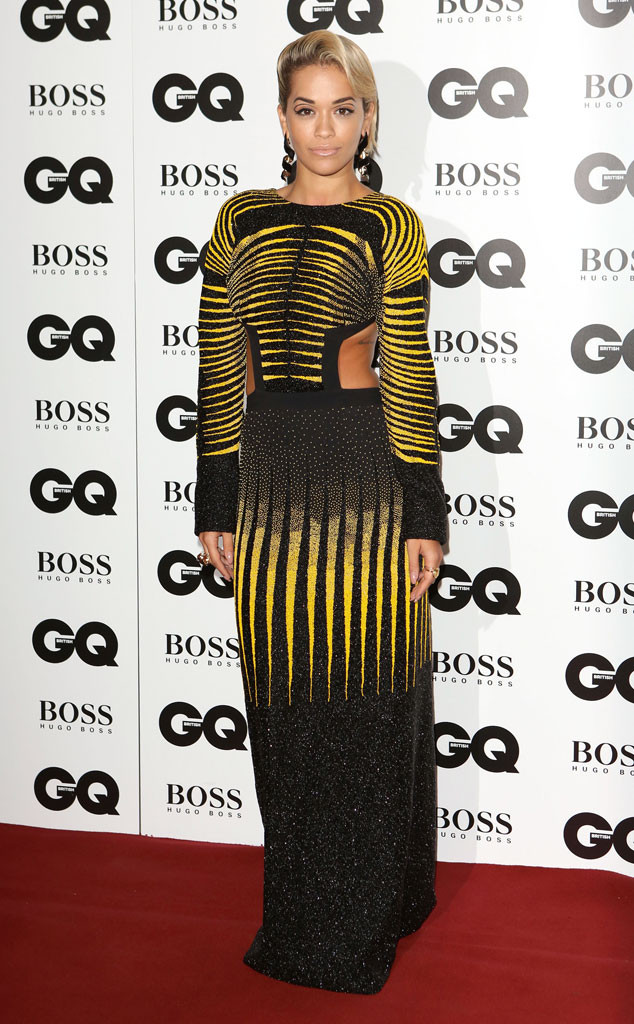 Tim P. Whitby/Getty Images
We totally understand how excited Rita Ora gets about Halloween. We used to prance around the house in our costume days before the big neighborhood trick-or-treat parade. But there's a big difference between your house and a red carpet event.
That didn't stop the R.I.P. singer from taking her October 31st look out for a spin. But on the bright side, this will stop any celebs from going as a futuristic tiger space warrior—just in case some other A-lister had that same look in the works...