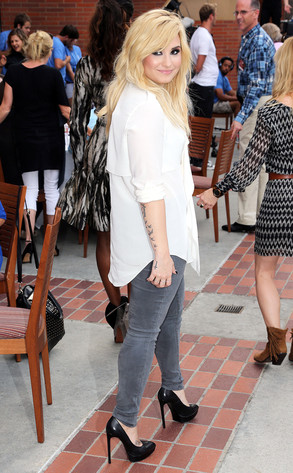 Frederick M. Brown/Getty Images
Sorry, Miley Cyrus: Demi Lovato is officially over the twerking craze.
The X Factor star took to Twitter today to sound off on the booty-shakin' dance move which has taken the world by storm (thanks, mostly in part, to the "We Can't Stop" singer), admitting she's tired of the incessant twerking talk and wishes everyone would stop using the term.
(Unfortunately, it's already been added to the dictionary, Dem.)
"Can the world stop talking about twerking please?," the "Heart Attack" singer wrote (the post has since received over 55,000 retweets).