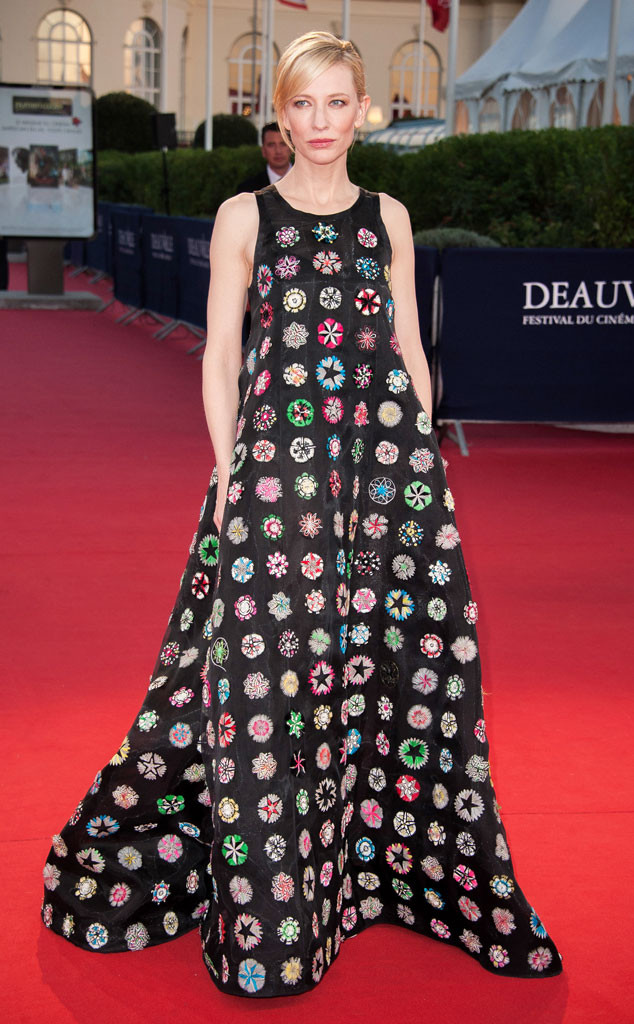 Francois Durand/Getty Images
Well...at least she looks comfortable?
Still, we can't help but feel like Cate Blanchett grabbed this over-sized style out of Grandma's hall closet. This giant, black-patterned dress looks a whole lot like an old quilt cut up and tied around the Blue Jasmine star's neck. Did the Christian Dior designers get their inspiration from a recent visit to granny's? Or did they just steal this fabric directly off her bed?