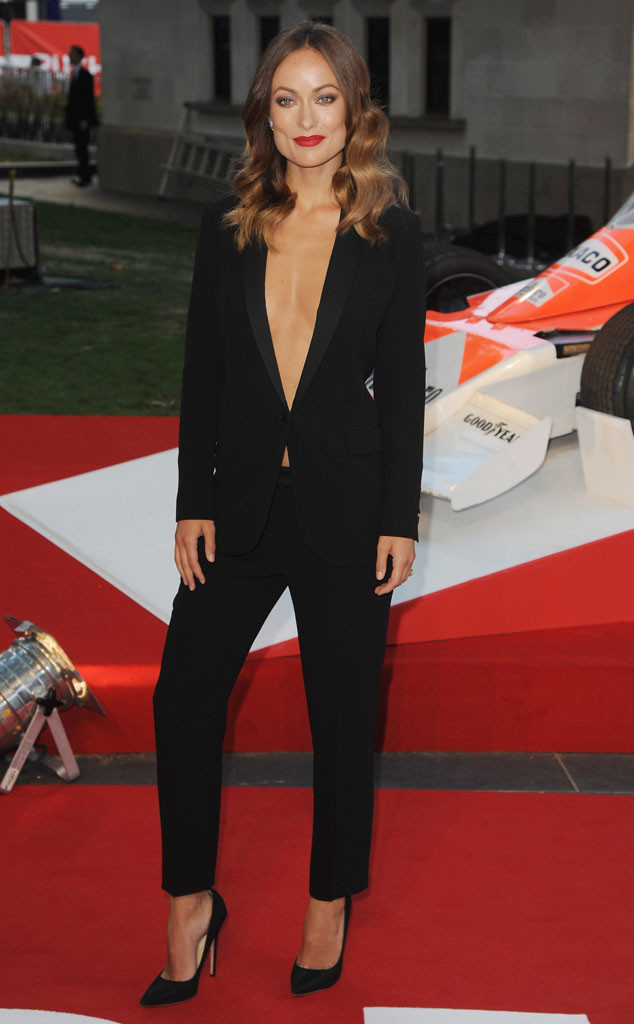 Eamonn M. McCormack/Getty Images
Nothing about this look says blushing bride to be, which explains just what we love about Olivia Wilde.
The newly engaged actress is as daring as she is talented, and she's officially raised every eyebrow in the crowd with this Gucci stunner. It's been awhile since we've seen a shirtless suit look work so well, and we're thrilled to call the Rush star a victor.