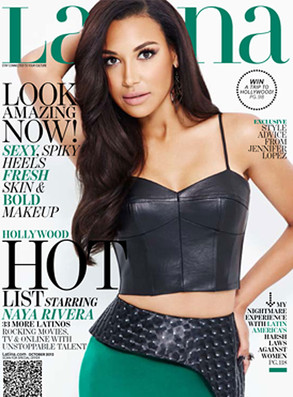 Latina Magazine
The cast of Glee may be moving on after Cory Monteith's tragic death, but that doesn't mean the loss isn't still being felt on set.
Naya Rivera, who plays Santana Lopez on the hit Fox series, stuns on the October cover of Latina magazine, and she reveals how the Glee cast is coping with the untimely death of their costar, who suddenly passed away July 13 at the age of 31 due to a drug overdose.
"We're definitely taking it day by day," she says of the healing process. "Everybody's really just leaning on each other and trying to do good work."
Less than two weeks ago, the cast of Glee began production on the Cory Monteith tribute episode.