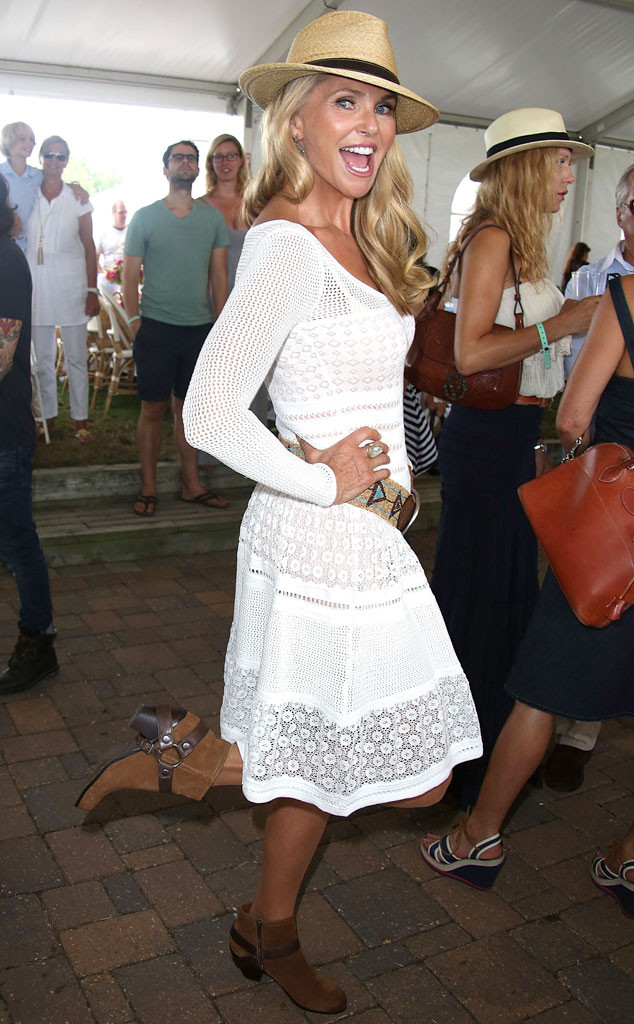 Sonia Moskowitz/Getty Images
Christie Brinkley is proving, once again, that age is nothing but a number.
The 59-year-old blond beauty was all smiles while attending the 38th Annual Hampton Classic Horse Show in Bridgehampton, N.Y., over the weekend.
And why shouldn't she be grinning?
Decked out in a white dress paired with suede boots and a straw hat, Brinkley no doubt looked just as good—if not better—than many gals far younger.
Of course, this news doesn't come as a complete shock.