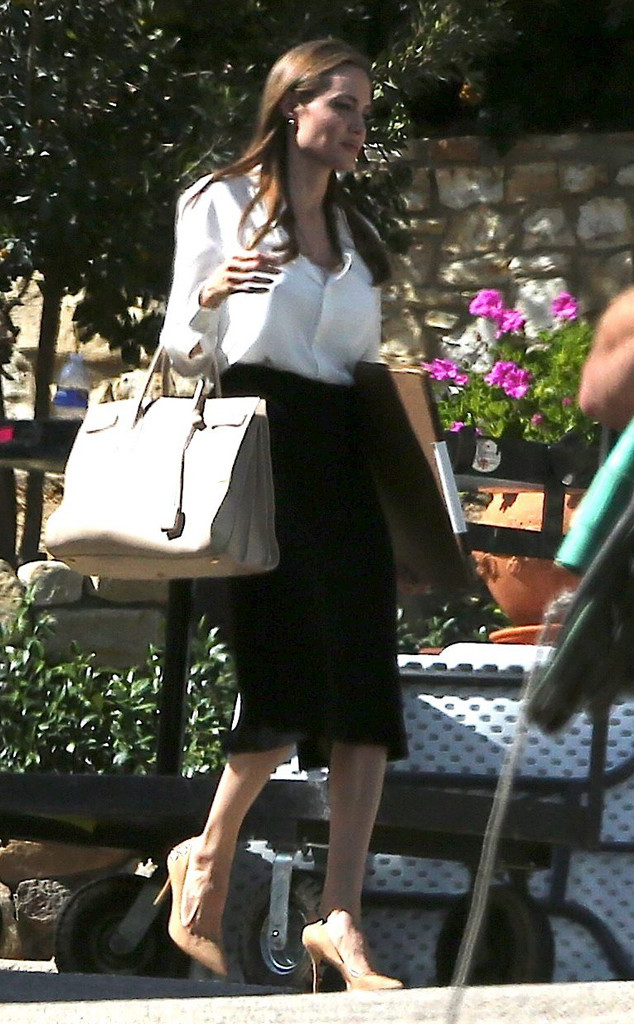 X17online.com
Angelina Jolie has returned to doing what she loves.
For the first time since announcing that she underwent a preventive double mastectomy in May, the award-winning actress was spotted back at work today.
Jolie was seen on the set of Unbroken, a new film written by the Coen Brothers that she is directing. The movie is a chronicle of the life of Louis Zamperini, an Olympic runner who was taken prisoner by Japanese forces during World War II.