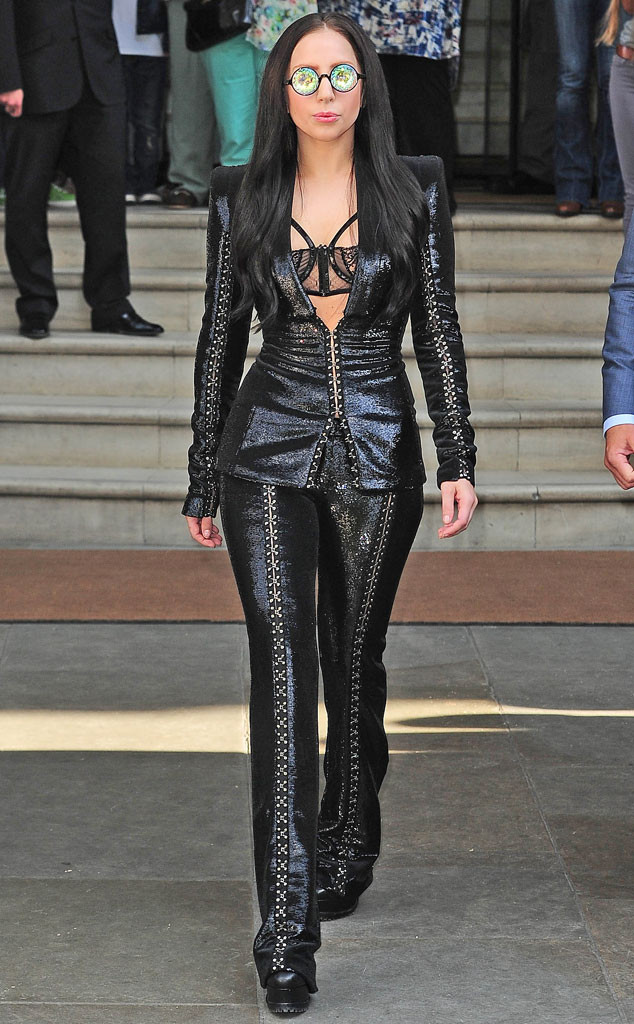 XPOSUREPHOTOS.COM
Lady Gaga is taking a break from the seashells and busting out the black leather!
Mother Monster was spotted leaving her hotel in London on Thursday, Aug. 29, sporting a black leather S&M-inspired look with round, yellow-and-green tinted sunglasses with black rims.
The "Applause″ singer rocked a shimmery jacket with matching slacks and a sheer black-lace bra. Gaga completed the ensemble with long, straight black locks, black platforms and a light pink lip.
The 27-year-old pop star is in London for the iTunes Festival on Sunday, Sept. 1.