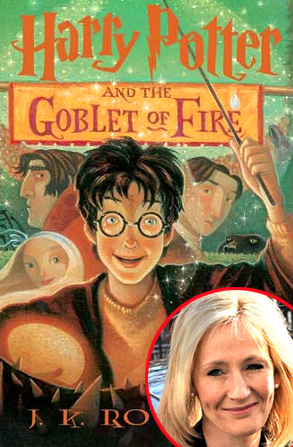 Scholastic; AP Photo/ Louis Lanzano
Fifteen years and the magic is still there.
It's hard to believe that way back in the dark ages—that would be 1998—a book about a precocious boy wizard written by a struggling author named J.K. Rowling first hit store shelves in the U.S.
But 15 years later, Harry Potter has become a literary and pop culture touchstone, bequeathing a seven-volume book series that collectively sold more than 500 million copies worldwide and spawned a blockbuster eight-part movie saga that grossed a colossal $7.7 billion.
To celebrate this momentous decade-and-a-half milestone, Rowling, 48, reminisces about the series in a video for publisher Scholastic Books, which was revealed Tuesday on Good Morning America.