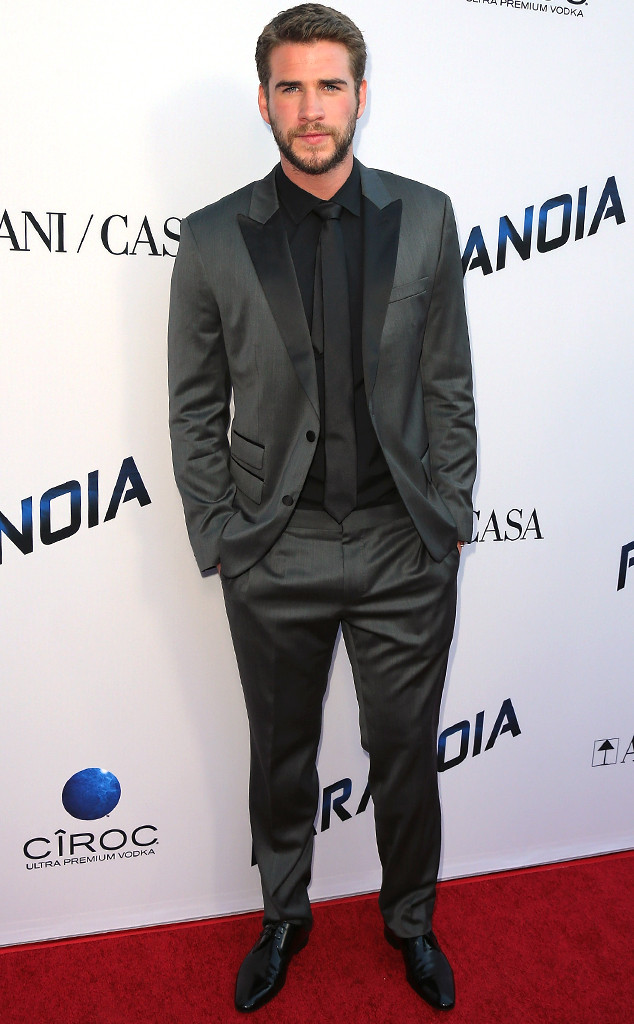 David Livingston/Getty Images
Looks like Liam Hemsworth is skipping out on the selfie craze (say it isn't so!).
The oh-so-sexy Aussie rocked the red carpet last night (with fiancée Miley Cyrus!) at the Paranoia premiere, where the 23-year-old actor, who recently joined Twitter, opened up about his sharing habits on the social media site.
"Absolutely," the star of the upcoming thriller told E! News last night at the DGA Theatre in Los Angeles when asked if he's ever afraid of oversharing. "On Twitter I don't share anything personal. I try to keep as much of my personal life to myself, and I don't feel the need to go out and show the world what's happening in my life every second."