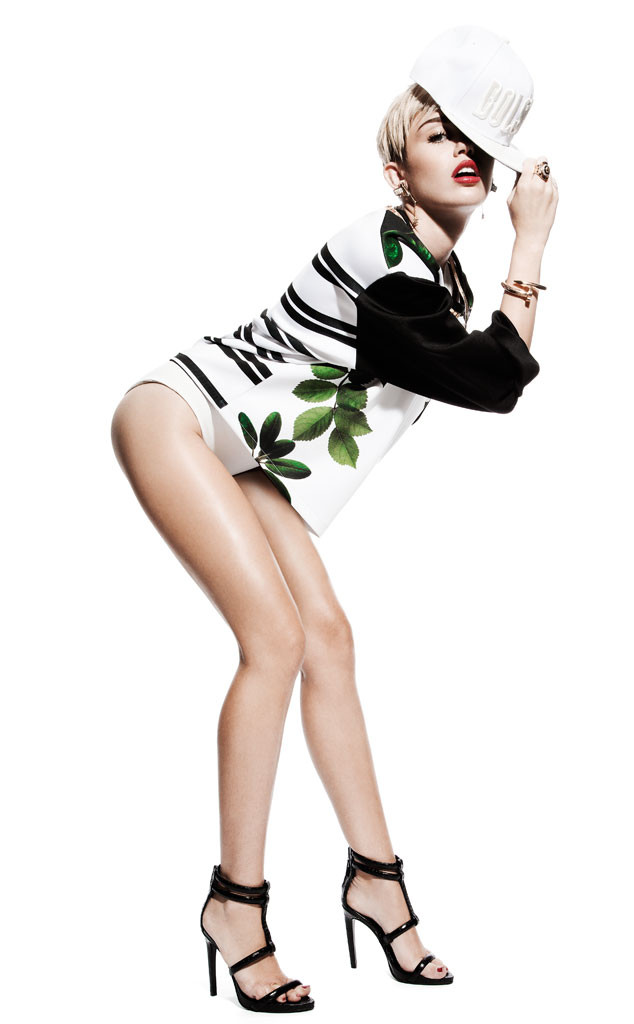 Damien Fry/Notion
Haters, take note: Miley Cyrus is not a ratchet white girl (her words, not ours, folks).
The controversial pop star bares her banging bod on the cover of Notion magazine in which the sassy songstress opens up about her ever-evolving style and her new music while firing back at the misconceptions surrounding the former Disney darling.
"I was thinking about dropping the Cyrus and just being Miley, but there's something powerful about the fact that my name now is like a household name," Liam Hemsworth's other half tells the mag.