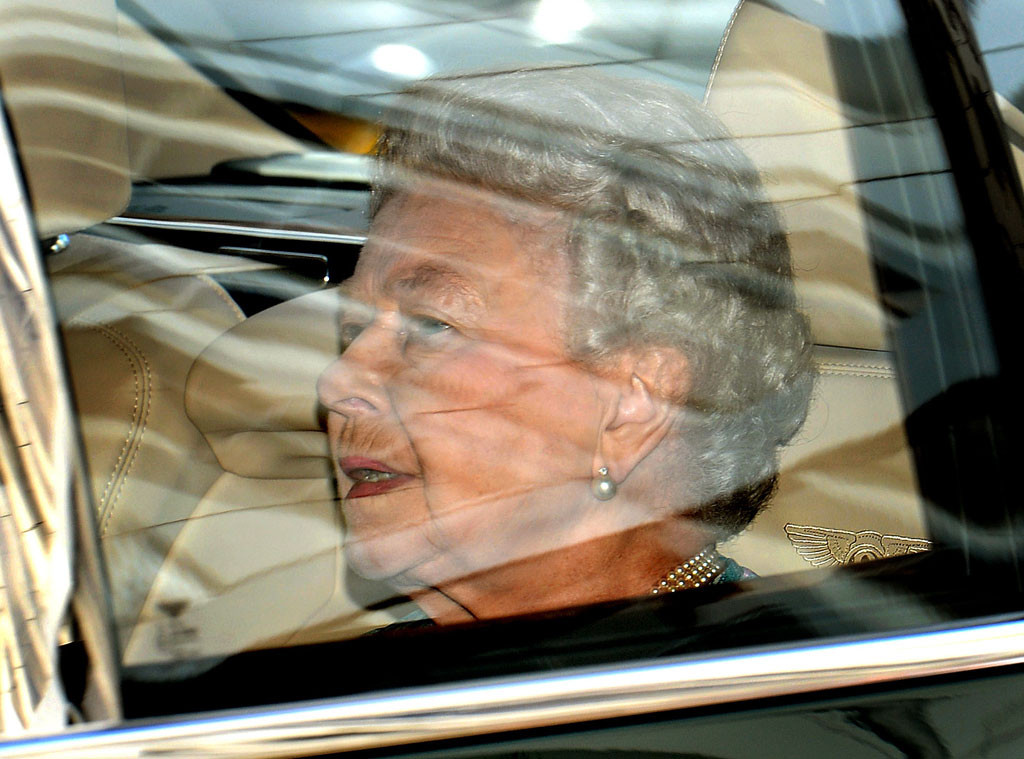 Press Association via AP Images
HRH Prince of Cambridge sure is making the rounds with the royals!
At 7:30 p.m. local time Tuesday, the royal baby left St. Mary's Hospital and headed home to Kensington Palace with his proud parents. Later that evening, Uncle Prince Harry paid a visit to his nephew, Kate Middleton and Prince William. And the very next morning, Queen Elizabeth II swung by the palace to meet her great-grandson.
Harry, Queen Elizabeth and Prince Philip are, of course, not the only family members eager to spend some time with the future King of England. Michael Middleton, Carole Middleton, Prince Charles and Camilla Duchess of Cornwall visited the precious prince and first-time parents at St. Mary's Hospital Tuesday before their release.
Getty Images, Chris Jackson/Getty Images
As for Auntie Pippa Middleton? The Duchess of Cambridge's kid sis reportedly paid a visit to Kensington Palace Tuesday evening to meet her then 1-day-old nephew. Aunt Pips' boyfriend Nico Jackson also reportedly tagged along, understandably eager to meet the royal baby.
The rest of us did get to meet the Prince of Cambridge briefly on those Lindo Wing steps, but we still don't know what to call him yet! William told reporters he and Kate "are still working on a name, so we will have that as soon as we can."
Hey, the prince was born late, so it's only fair mum and dad take their sweet time deciding on what to call him!