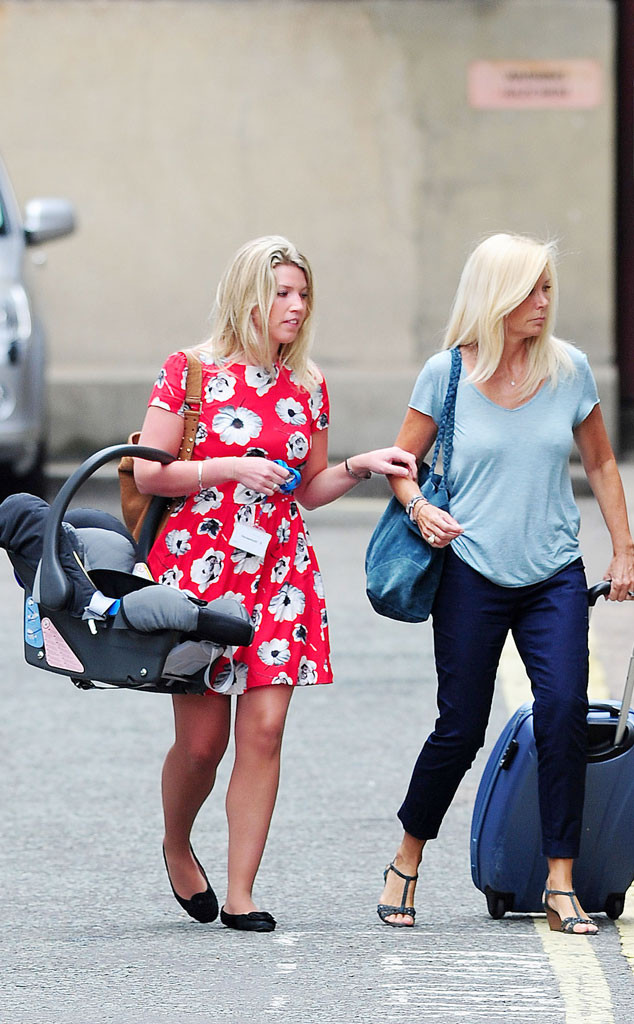 XPOSUREPHOTOS.COM
It's almost time to meet the Prince of Cambridge!
Yesterday  the world celebrated as Kate Middleton and Prince William became parents to their first child. The baby boy arrived at 4:24 p.m. London time weighing 8 pounds and 6 ounces.
Now a little over 24 hours later the globe waits to finally meet the future King of England. And while most eyes will be focused on the wee prince, we're all itching to see the Duke and Duchess of Cambridge as well.
So when media waiting outside St. Mary's hospital in London spotted royal hairdress Amanda Cook Tucker, 50, arriving at the medical center—it was clear prepping for the royal baby debut had commenced.
Tucker arrived with an assistant carrying a baby seat and suitcase—presumably full of glam squad essentials like hair and makeup tools.
She has been cutting Will's and Prince Harry's hair for years, not to mention has often served as a stylist for Kate at royal events.
After Tucker was inside, her assistant was spotted nabbing another suitcase and a garment bag—which likely contained the outfit Kate will wear for her first appearance as a new mommy!
So while the great Kate wait continues, it definitely seems like the countdown will be coming to an end very soon.