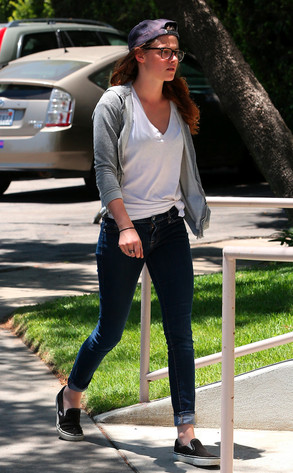 Blanco-rs-rol/X17online.com
Kristen Stewart, reporting for duty, sir!
The 23-year-old actress was spotted at a Los Angeles studio today, where she was reportedly headed to meet about her next film, the Guantanamo Bay-set drama Camp X-Ray.
Stewart is set to play an American soldier who gets stationed at the infamous prison camp as a guard and ends up befriending an inmate who has been there for three years.