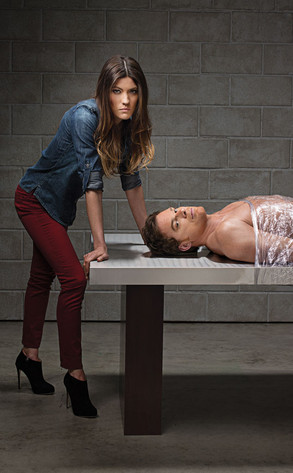 Jim Fiscus/SHOWTIME
A hundred and twenty-five kills. Eight years. One final season.
America's favorite serial killer Dexter Morgan's (Michael C. Hall) killing spree is finally coming to an end as Dexter returns for its eighth and final season this Sunday on Showtime. But Dexter isn't finishing this twisted journey alone: His emotional wreck of a sister Deb (Jennifer Carpenter) is set to face her own demons in the hit series' final hour after going against everything she believes in to protect her murderous brother. So yes, a happy ending is surely in the cards for the Morgan siblings!
We chatted with Hall, Carpenter and returning guest star Yvonne Strahovski as Dexter's murderous love interest Hannah on the red carpet at the series finale party, where they dished on the final season and reflected on their eight years of working on the iconic show.