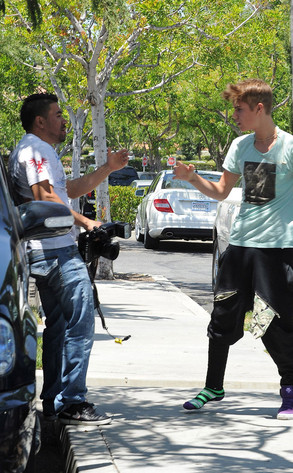 Raef-Ramirez/AKM-GSI
Talk about your photographic memories.
Justin Bieber has been sued for assault and battery by a paparazzo who alleges that the singer "physically attacked" him in a parking lot in May 2012.
In a lawsuit filed Wednesday in L.A. Superior Court and obtained by E! News, Jose Osmin Hernandez Duran claims that he was among a group of paparazzi lawfully trying to snap Bieber and his then-girlfriend Selena Gomez in the parking lot of The Commons shopping center in Calabasas, Calif., when the confrontation occurred.