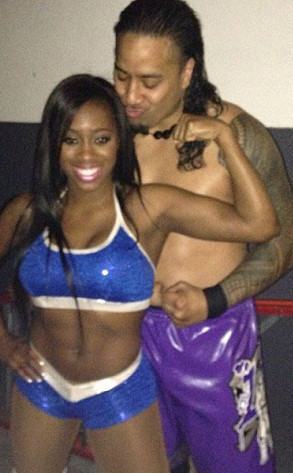 Instagram
When you're being paid to clock your fiancé in the face in front of millions of people any given week, personal privacy comes at a premium.

Perhaps that's why Trinity McCray, known to WWE fans as Naomi, chooses to keep her relationship with John Uso, aka Jimmy Uso, so close to the chest. But what about her new role as one of the stars of E!'s new series Total Divas?

"I'm more of a private and personal person," Naomi told us exclusively, "so at the beginning it was hard getting used to the cameras always being around."