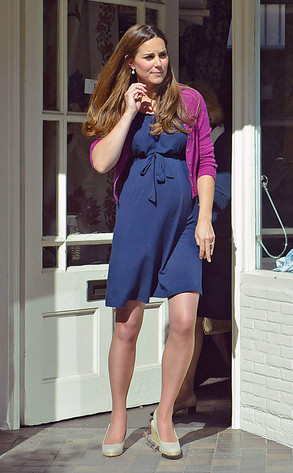 SIMPSON/BUSHELL
Kate Middleton is heading into the home stretch—so it's high time her baby's nursery is in order, be it for a boy or for a girl!
The pregnant royal, who is due to give birth to her first child with Prince William in July, was spotted shopping for nursery decor at fabric- and wallpaper-design store Bernard Thorp & Co. on Chelsea Manor Street in London.
But what's even more interesting than Middleton looking as lovely as ever in a blue dress, fuchsia cardigan and stylish-yet-sensible wedges?