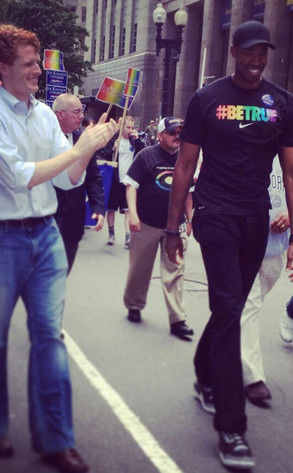 Twitter
Jason Collins has talked the talk. And now he's walking the walk.
A month after the NBA star became the first active athlete in a major-team sport to come out as a gay man, the pro baller made good on his vow to stand proudly behind his sexuality: On Saturday, Collins marched at Boston's gay pride parade.
The 34-year-old NBA center walked alongside Massachusetts congressman Joe Kennedy—his former college roommate—and wore a black Nike T-shirt emblazoned with the hashtag "#BETRUE."