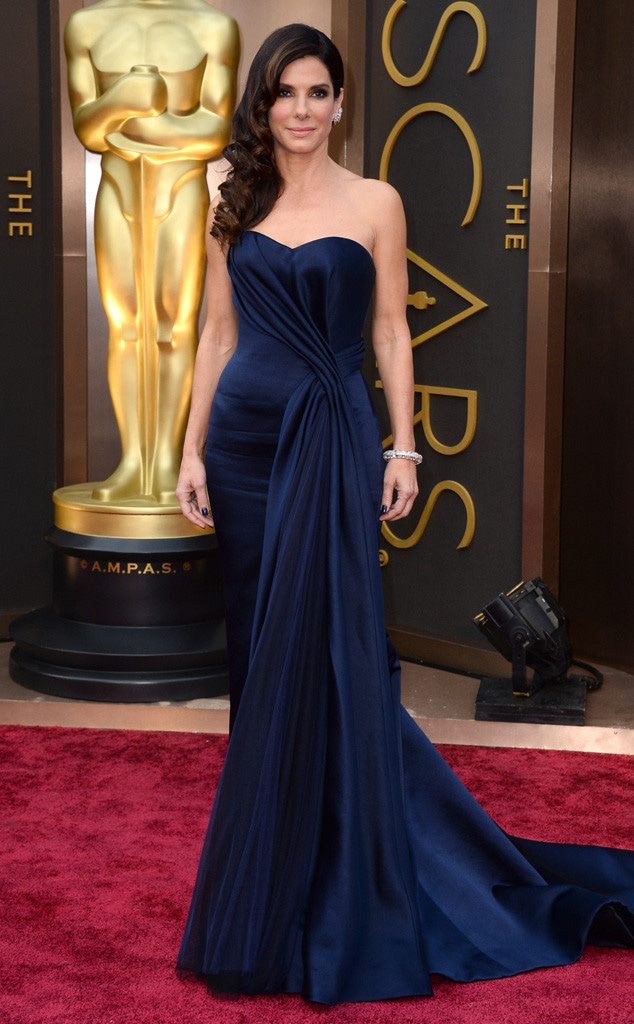 Jordan Strauss/Invision/AP
One day he's a tiny caped crusader, and the next he's taking on outer space.
Sandra Bullock's 3-year-old son, Louis Bardo Bullock, has been killing us with cuteness lately, and his adorable antics continued over the weekend when he dressed up as an astronaut for a Vogue magazine photo shoot.
Louis seemed to have fun in front of the cameras, donning an authentic-looking spaceman costume, which was fully equipped with a toy gun and helmet that looked like it weighed more than the tot.
The actress joined her little man in battling the desert heat in Palmdale, Calif., for the shoot, wearing various metallic and futuristic outfits to coincide with Louis' attire.
Can't wait to see the final product!