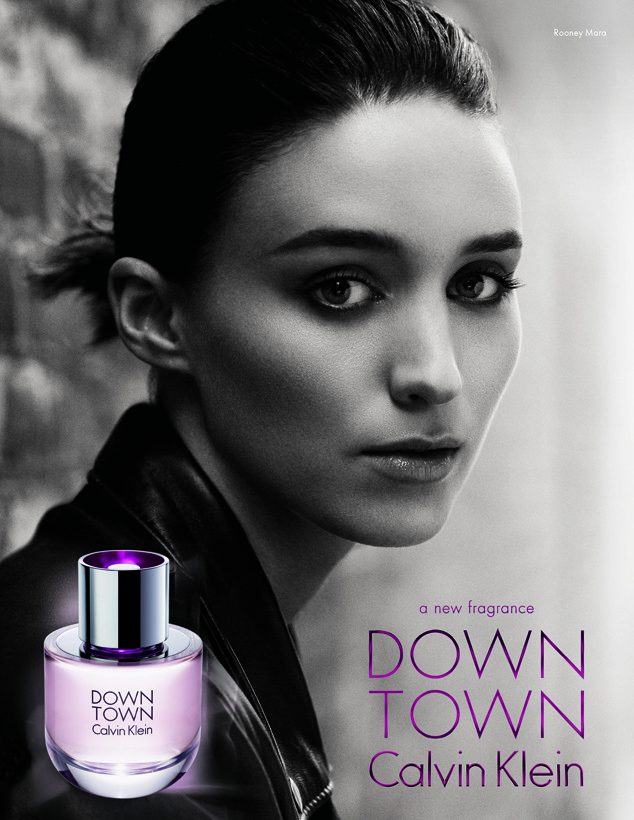 Calvin Klein
We think it's safe to say Rooney Mara is not an uptown kind of gal.
The actress has been named spokesmodel for Calvin Klein's latest fragrance Downtown. This will be the first major campaign for The Girl with the Dragon Tattoo actress.
"I am very excited to be included in the group of amazing women that have been feature in the iconic advertizing campaigns for Calvin Klein fragrances," the 28-year-old told WWD. "It's an honor to be part of a brand with such a legacy of breakthrough advertising. The Downtown fragrance holds true to the chic, confident and simple feeling of the Calvin brand. The effortless and timeless appeal of the Calvin Klein Collection and the Downtown scent made this a natural partnership."
Although the fragrance won't hit stores until September, Mara's ads (shot by Jean-Baptiste Mondino) are already complete. The simple black and white image shows the dark-haired beauty looking innocently into the camera with very little makeup.
The actress will also star in a television commercial, featuring the song "Runaway," by the Yeah Yeah Yeahs. The short was filmed by director David Fincher, who work with Rooney  in The Girl with the Dragon Tattoo and The Social Network.