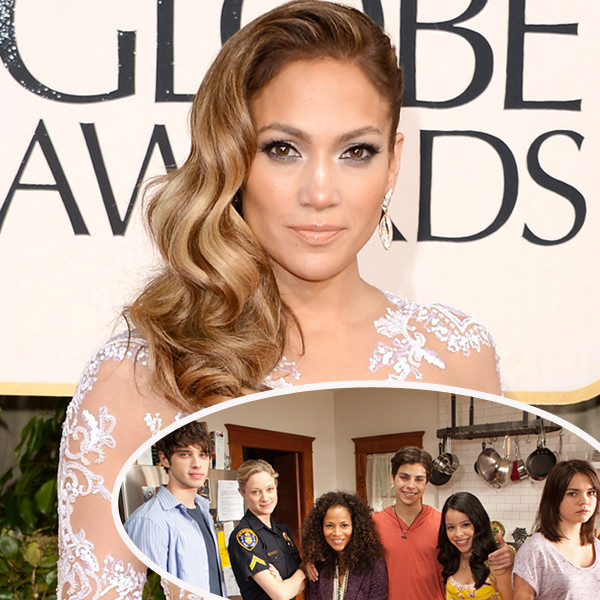 Jason Merritt/Getty Images; Randy Holmes/ABC Family
 Just because Jennifer Lopez is producing ABC Family's upcoming lesbian drama The Fosters, that doesn't mean she's going to appear on the show right away.
 "She was maybe thinking about doing a cameo in the pilot," says Jake T. Austin, who plays foster son to a same-sex couple (Teri Polo and Sherri Saum) on the show, "but there was some apprehension in deciding how early they wanted to feature someone like her into the show.
 "So she'll definitely come on," he said, "but at this point we just don't know when."
 The series premieres on June 3.
"It's very current, it's very timely and it's something that's needed, especially on a platform like ABC," Austin said. "The thing is it's a family show and it's relatable. It's not targeting any specific demographic. We're just trying to tell a story and to appeal to a mixed crowd."