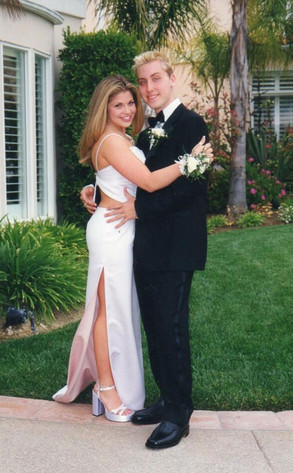 Twitter
This just might be one of the greatest throwback Thursday pictures ever.
The photo from former Boy Meets World star Danielle Fishel's senior prom with then-boyfriend Lance Bass (do you remember when they dated?!) has surfaced on the internet, and it's just a doozy!
Between her metallic pumps and two-piece gown, and Lance's spikey hair and frosted tips, we've instantly time-traveled back to the '90s.