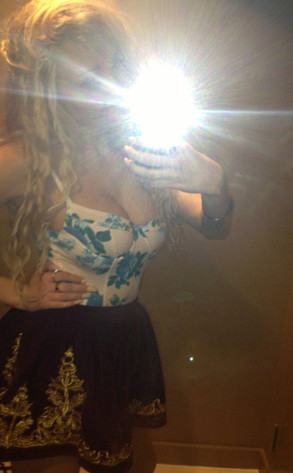 Twitter
Amanda Bynes is on a twitpic rampage!
The 26-year-old actress has been taking to Twitter lately to express a little more than just her feelings (and who can forget her interesting message to rapper Drake?).
Bynes recently posted a shot of herself in a skirt and cleavage-baring top. She has also shared some pics of her new style, including long blond hair and two cheek piercings.
"Please don't take paparazzi pictures of me I like taking my own!," she tweeted along with one of the selfies.
Check out all of Bynes' sexy and unusual twitpics in our new gallery!