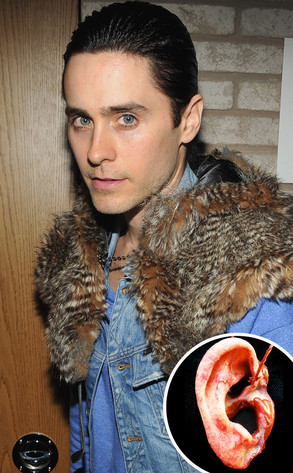 Theo Wargo/Getty Images; Instagram
Jared Leto wasn't messing around when he claimed he made a necklace out of a fan's severed ear.
"THEY CUT OFF THEIR F-ING EAR AND SENT IT TO ME!!!" Leto tweeted today, along with a photo of the seemingly very real-looking ear in question with a string looped through it.
Who's hungry?!