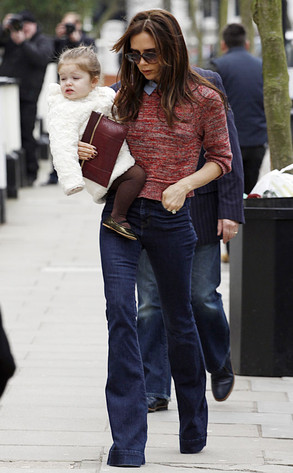 INFphoto.com
One of London's most fashionable mother-daughter duos are in town, and their style is nothing short of exquisite.
Victoria Beckham and her 20-month-old baby girl, Harper, were spotted in the Notting Hill neighborhood of London early this week.
The mother of four was wearing denim jeans, a blue button-down shirt and a fitted knit sweater as she carried her daughter around town.