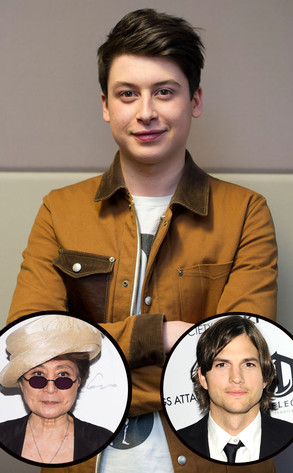 Getty Images/AFP
Most 17-year-olds are trying to figure out what to do after high school, but not Dick D'Alosio.
The British whiz kid just sold Summly, his news-reading app, to Yahoo for an amount said to be in the tens of millions of dollars. He's clearly a smart kid, and he got a little boost from Ashton Kutcher and Yoko Ono!
Yep, according to The New York Times, the Two and a Half Men star and John Lennon's widow are among those who supported Nick early on.