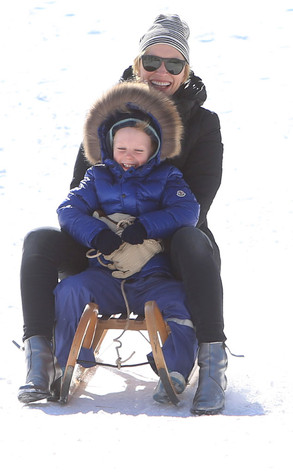 WENN.com
Aw, talk about a precious mother-son moment!
Cate Blanchett was all smiles as she was snapped sleigh riding with her adorable little boy, Ignatius, Sunday at a park in Berlin.
Despite the freezing cold weather, the darling duo looked delighted to be together, and mama Cate held on tightly to her son as they raced down the hill.