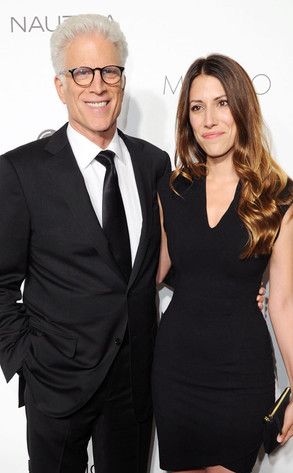 Craig Barritt/Getty Images
Ted Danson's daughter Kate Danson is on the case at CSI.
CBS has announced that the actress will guest star in the April 3 episode of her father's long-running hit. She'll play lawyer Jill McDermott in the installment where CSI's crack team of investigators go up against a serial killer. The opportunity to face off against night-shift supervisor D.B. Russell, played by the elder Danson, was a kick for her.
"The CSI team have done something wrong," Kate told WENN. "So I come pretty hard at my dad and dig into him, which was a lot of fun to play. I was really fortunate to get to work with him on CSI. It was really great going head to head with him."