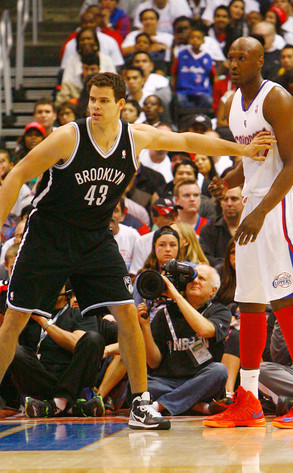 AP Photo/Kevin Terrell
This no doubt had to feel a wee bit awkward.
Kim Kardashian's estranged husband, Kris Humphries, found himself going head-to-head with Khloé Kardashian Odom's spouse, Lamar Odom, on the basketball court on Saturday.
However, it was Odom who wound up victorious as the Los Angeles Clippers defeated the Brooklyn Nets 101-95.