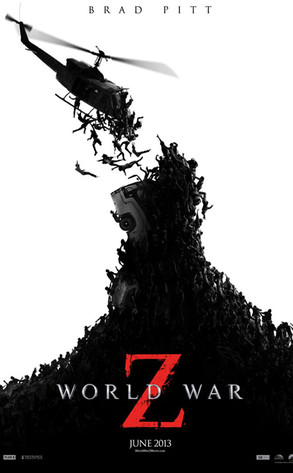 It's a zombie world—we just live in it (and maybe not for long).
The new poster for Brad Pitt's long-awaited zombie apocalypse, World War Z, is out, and by the looks of things, the walking dead in this flick are taking their cues from the ant world.
The one-sheet features a horde of the flesh-eaters swarming on top of each other to create a mountain of zombie attackers who manage to reach a helicopter in mid-air, dragging it down into oblivion.