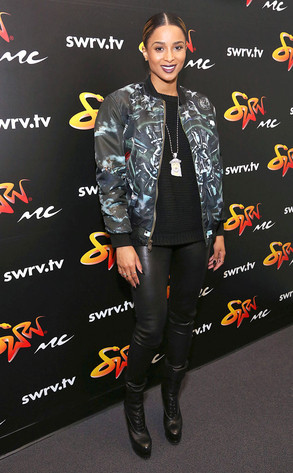 Rob Kim/Getty Images
If there's a G.I. Jane remake in the works, we've got the girl for the job.
Ciara showed up for a recent Music's Choice event in attire we could only describe as combat chic—if there's even such a thing!
This bomber jacket is actually from the Givenchy menswear collection and the airplane-inspired design makes her a shoo-in for the Air Force. Plus, she could kick some serious enemy butt in those sky-high leather platform boots.
All in all, it's a huge step up from those miserable outfits they made poor Demi Moore wear.